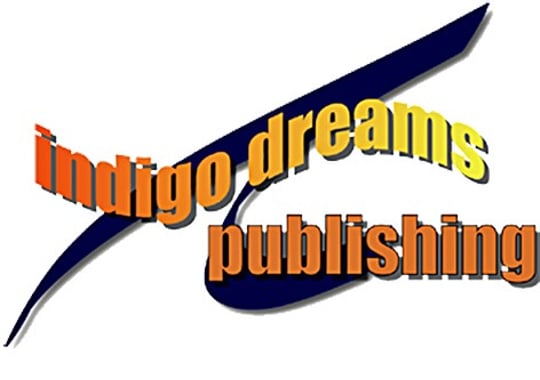 In the aftermath of a third world war the historian J C Dunne realizes that he can no longer use traditional academic disciplines to explain how the war came about. In his search for answers he reflects on his own life to trace those underlying trends that led to the world breaking down. 'Notes' is a blend of Quinn's own research and imagination in a compelling read; prescient and disturbingly plausible.
THE AUTHOR
Terry Quinn is a retired NHS Medical Engineer. His previous poetry collections are 'away' (Poetry Monthly Press), 'The Amen of Knowledge'
(Indigo Dreams Publishing) which won the 2012 Geoff Stevens Memorial Poetry Prize and 'To Have to Follow' (IDP) a collaboration with Julie Maclean. His poems have been published widely in UK magazines, anthologies, broadcast and displayed on a Guernsey bus. He is actively involved with Damson Poets and Preston Poets.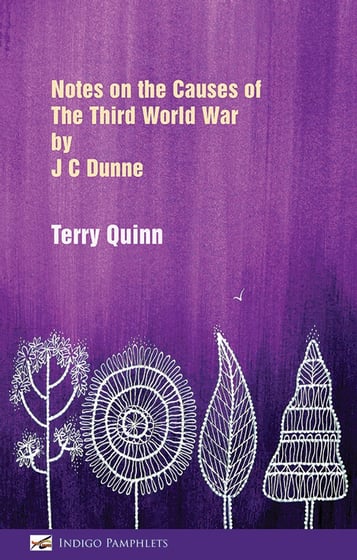 ISBN 978-1-
912876-43-3
Paperback
34 pages
£6.00 +P&P
Terry Quinn
Notes on the Causes of the Third World War by J C Dunne
from A View from Above
There is a photo
taken from the Space Station.
I have it on my office wall…
I remember the furore
when the crew updated it
posting Earth divided
by a broad black band…
…The Third's World.
My wife didn't think it was funny.
Address
Indigo Dreams Publishing Ltd., 24, Forest Houses, Halwill, Beaworthy, Devon EX21 5UU
Contact
GENERAL ENQUIRIES & REACH POETRY indigodreamspublishing@gmail.com
THE DAWNTREADER & SARASVATI dawnidp@gmail.com
NEWSLETTER newsletter@indigodreams.co.uk
Please contact by email or post only. We ask you to refrain from emailing at a weekend or when the office is closed for annual leave. Closure dates will be posted on the website as needed.
Subscribe to our newsletter
Please send all articles for inclusion to: newsletter@indigodreams.co.uk