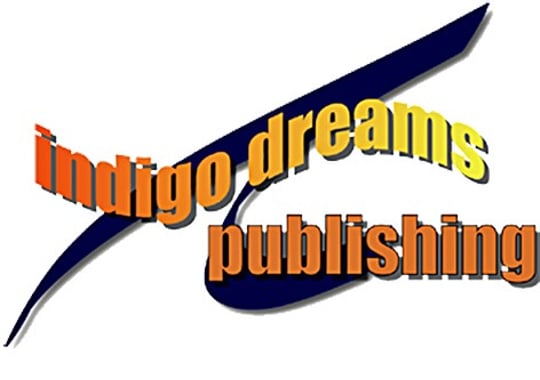 Kitty Donnelly
The Impact of Limited Time
The poems in this prize-winning collection explore how the past exists alongside the present, from childhood to childbirth and from death to rebirth.
Some of these poems create a voice for those who have not been able to speak for themselves in history (including the housemaid of the baker on Pudding Lane and Pre-Raphaelite muse Lizzie Siddal).
From an invasive hospital procedure to the loneliness of single-parenthood, these narrators find beauty in the moment and within the context of their limited time.
THE AUTHOR
Kitty Donnelly is an MA student at Manchester Writing School and has degrees in English and Mental Health Nursing. She has worked in mental health services for many years. Her poems have been published in magazines and journals including Acumen, Mslexia, Quadrant and The New Welsh Review. In 2019, she received a Creative Future Award and was commended in the McLellan Poetry Competition.
This, her debut collection. was a joint winner of The Indigo Dreams Collection Competition 2019. Kitty lives in West Yorkshire with her husband and daughter, terrier Zip and cat Pepper.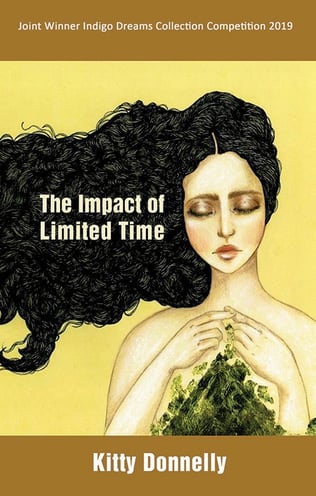 ISBN 978-1-912876-40-2
Paperback
54 pages
£9.50 +P&P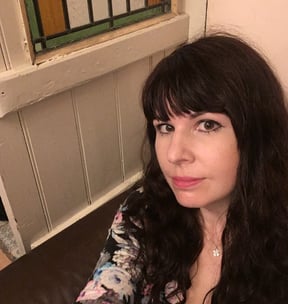 Address
Indigo Dreams Publishing Ltd., 24, Forest Houses, Halwill, Beaworthy, Devon EX21 5UU
Contact
GENERAL ENQUIRIES & REACH POETRY indigodreamspublishing@gmail.com
THE DAWNTREADER & SARASVATI dawnidp@gmail.com
NEWSLETTER newsletter@indigodreams.co.uk
Please contact by email or post only. We ask you to refrain from emailing at a weekend or when the office is closed for annual leave. Closure dates will be posted on the website as needed.
Subscribe to our newsletter
Please send all articles for inclusion to: newsletter@indigodreams.co.uk