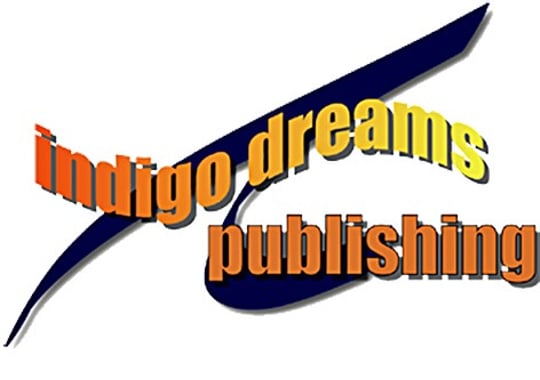 'paperfolders' is a collection of stories about community, connectivity and creativity. The poems were written in response to the rise in populism, the pandemic, and increasing scope for isolation and abuse within society. The poems shift from fatalism to resilience, both individual and collective, describing paperfolders who model birds, and send letters, while deals and contracts are sealed on screens.
THE AUTHOR
Chris Hemingway was born in Mansfield, studied in Leeds and Manchester, and now lives and works in Gloucestershire. His debut pamphlet 'Party in the Diaryhouse' (Picaroon Poetry) was published in 2018, and his work has featured in a range of poetry magazines. Chris has worked as a volunteer for Cheltenham Poetry Festival and Gloucestershire Writers' Network and he has also written, gigged and recorded as a solo singer and in various collaborations around the Country.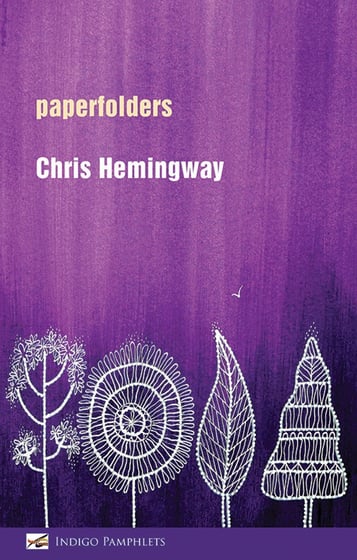 ISBN 978-1-
912876-53-2
Paperback
26 pages
£6.99 +P&P
Chris Hemingway
paperfolders
"These poems are clear, often funny, never trivial. You can hear the voice. You know where its owner stands, what they see, how it affects them."
Tom Sastry
"'paperfolders' is a deft meditation on movement, from feet on pavements to a pen at rest. Hemingway finds the line between everyday and apocalyptic and walks it well."
Kate Garrett
Address
Indigo Dreams Publishing Ltd., 24, Forest Houses, Halwill, Beaworthy, Devon EX21 5UU
Contact
GENERAL ENQUIRIES & REACH POETRY indigodreamspublishing@gmail.com
THE DAWNTREADER & SARASVATI dawnidp@gmail.com
NEWSLETTER newsletter@indigodreams.co.uk
Please contact by email or post only. We ask you to refrain from emailing at a weekend or when the office is closed for annual leave. Closure dates will be posted on the website as needed.
Subscribe to our newsletter
Please send all articles for inclusion to: newsletter@indigodreams.co.uk